By Geekmom
I understand that technically they cannot be Banana Muffins without bananas.  I don't have any in the house and did not want to go to the store yet.  I need to figure out what I need for the wedding cookies before the next trip.  So I improvised by replacing the three bananas with 1 cup of applesauce.  They turned out just fine.  It makes it more of a spice cake muffin instead.  You really do not taste the applesauce at all.  But everything else is exactly like my banana bread.
As I have said before, I do not really like bananas much.  When I stumbled upon this Philippine Banana Bread recipe, I had to try it.  Because it adds some spice to the recipe, I like this so much better.  Traditional Banana Bread tastes a great deal more of banana than this one does.  Be warned.
Philippine Banana Bread
Preheat the oven to 350 degrees.  Grease and flour one loaf pan.
Mix together the following dry ingredients:
2 c flour
1 t baking powder
1 t baking soda
1/2 t salt
1/2 t cinnamon
1/4 t nutmeg
1/4 ground cloves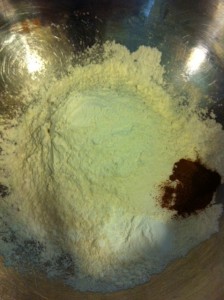 Mix together the following wet ingredients:
3 mashed bananas (1 c thereabouts)
1/2 c milk
1 c sugar
1/3 c oil
1 egg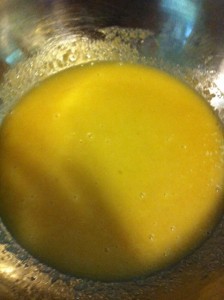 Quickly mix together the wet and dry ingredients.  Make sure that you do not over mix as that makes the bread tough.  Add 1 c chopped pecans or walnuts.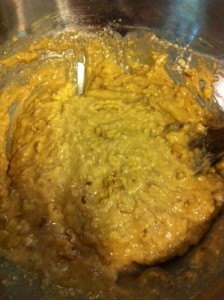 Bake for 1 hour.
If you use three mini pans, bake 45 to 50 minutes.
As muffins, this makes 12 normal sized muffins and bakes for 30 minutes.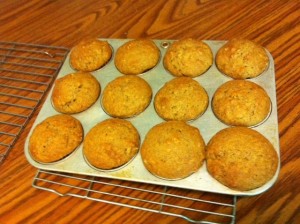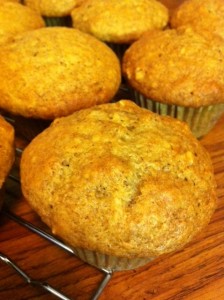 Sugar Glaze (Optional)
In a two cup glass measuring cup, melt 1 T butter for 20 seconds.
Add the following ingredients:
1 c powdered sugar
1/2 t vanilla
1 1/2 to 2 T milk
1/8 t salt
Mix well and drizzle over the muffins.  Sprinkle more chopped nuts on top if desired.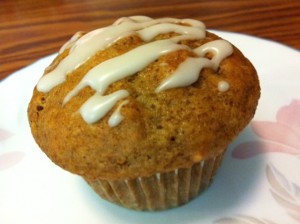 Oh, and K.A. Stewart is the reason for this recipe today.  She asked and I experimented.  A Shot in the Dark is out in 8 days!  Oooo la la!